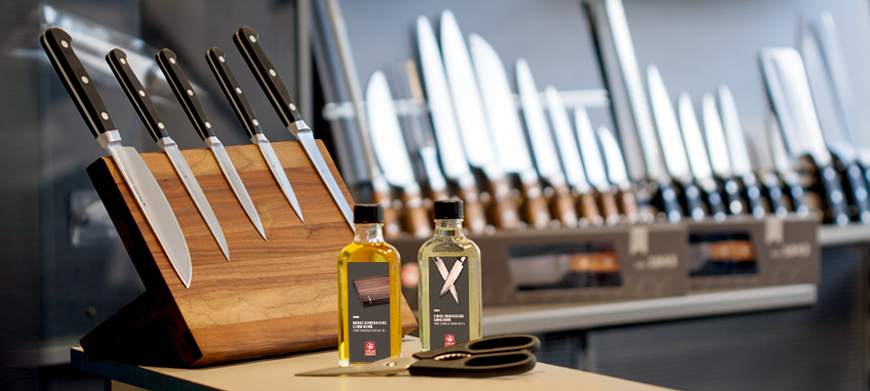 Factory Outlet
Here you will find the full range of Felix Solingen GmbH. Whether product novelties, classics, or even discontinued items – everything you need to cut. You want to make a tour through the production, see where the knives are made? Simply login.
Opening hours:
Monday, Tuesday and Thursday:
08.00 a.m. – 04.00 p.m.

Wednesday:

Friday:

08.00 a.m. – 06.00 p.m

08.00 a.m. – 06.00 p.m.

Saturday, Sunday and bridge day:
closed
NEW: open every 1st Saturday of the month from 10.00 to 14.00!
Parking right in front of the shop. Pay cash, with EC or credit card.
Factory Outlet Adress:
An den Eichen 6 | 42699 Solingen | Tel. +49 212 23140-300 | info@felix-solingen.com
Our partner:
Our business partner for Silver-Plating and branded cutlery Silberwarenfabrik Jäger GmbH
Our partner in Solingen: Messervertrieb Rottner
Scroll