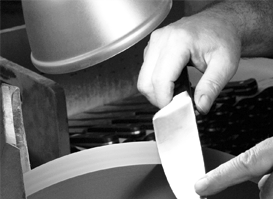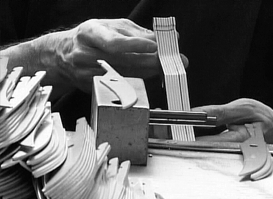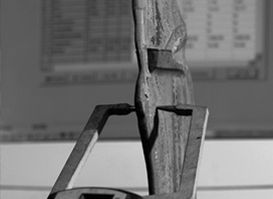 QUALITY
Quality starts with the raw material. FELIX only uses premium raw materials such as high-alloyed X50 CrMoV15 chromium molybdenum vanadium steel, Japanese VG10 multi-layer Damascus steel or X65 CR13 razor blade steel. The blades are drop-forged in one piece and some are stamped, depending on the design of the knife. Due to the homogenous and compact grain structure of the steel's microstructure all the blades guarantee flexibility, resistance to corrosion and great edge retention.
Quality is precise workmanship. FELIX traditionally produces knives by hand. A knife goes through about 45 different procedures before it leaves the factory. Every single step consists of centuries-old Solingen knowledge, craftsmanship and a lot of skill. It is also a case of experience, a good eye, precision, care and love of detail.
Quality is also design. The perfect functioning of a knife depends on how it is shaped. How does it fit in the hand? How is it balanced? How does the power get to the blade when cutting? The quality of FELIX knives is visible. But above all it is tangible.