22.04.2022

EARTH DAY

Today is the so-called "EARTH DAY" which is about actively contributing to environmental and climate protection.

We also want to do our part and give all our customers the opportunity to charge their e-car during their stay with us.

Just let us know at the reception and our team will be happy to help you.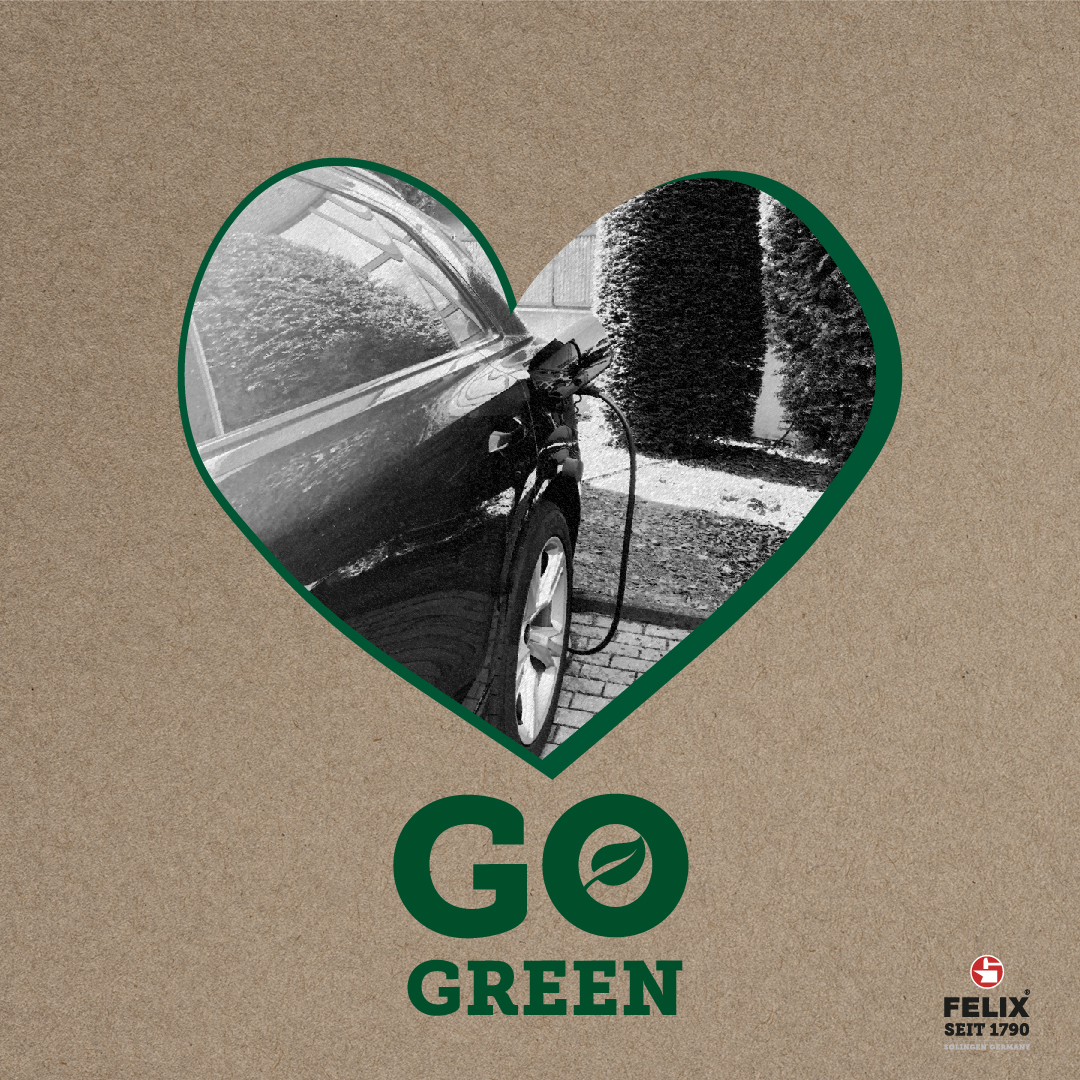 11.04.2022

Langes Osterwochenende

Diesen Samstag hat unser Werksverkauf geschlossen.

Unsere fleißigen Mitarbeiter freuen sich ebenfalls auf ein langes Wochende und wir wünschen allen frohe Ostertage!

Das Felix-Team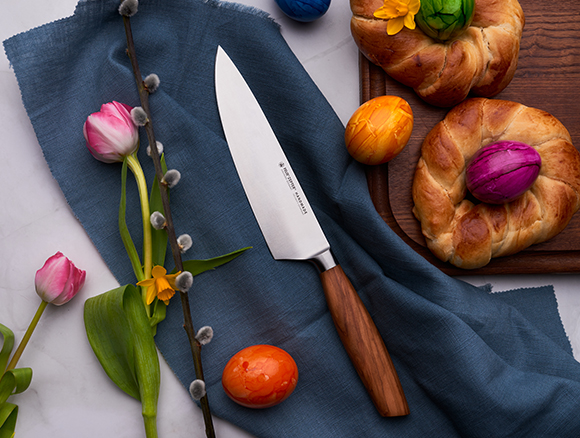 11.04.2022

Find the Easter bunnies!

Find one of three hidden Easter bunnies on our website and receive a free brunch knife!

Just send us an email to info@felix-solingen.com with the location of the bunny, the desired color of the brunch knife and your contact details.

You can also save 15% on our assortment with the discount code "hase15"! Excluded are MIU items, HORL products and the "Sharp Gifts".

The action runs from 11.04.-17.04.2022!

Have fun shopping and looking for Easter bunnies.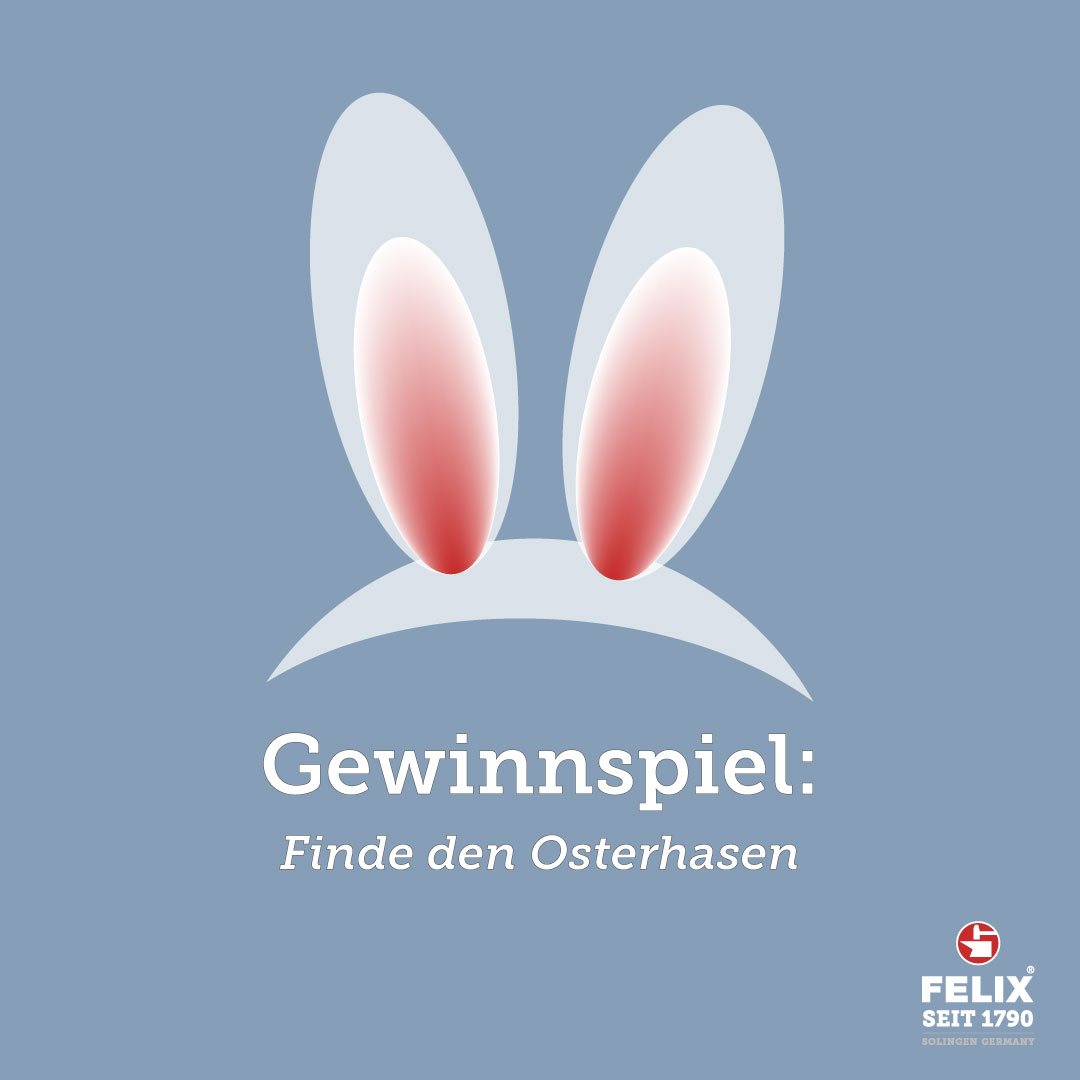 19.01.2022

Donation handover to the animal shelter

This week we handed over the donations from our advent raffle to the animal shelter in Solingen. We are happy to support the staff and animals there with the proceeds from the raffle ticket sales and our increase with a total of 500€.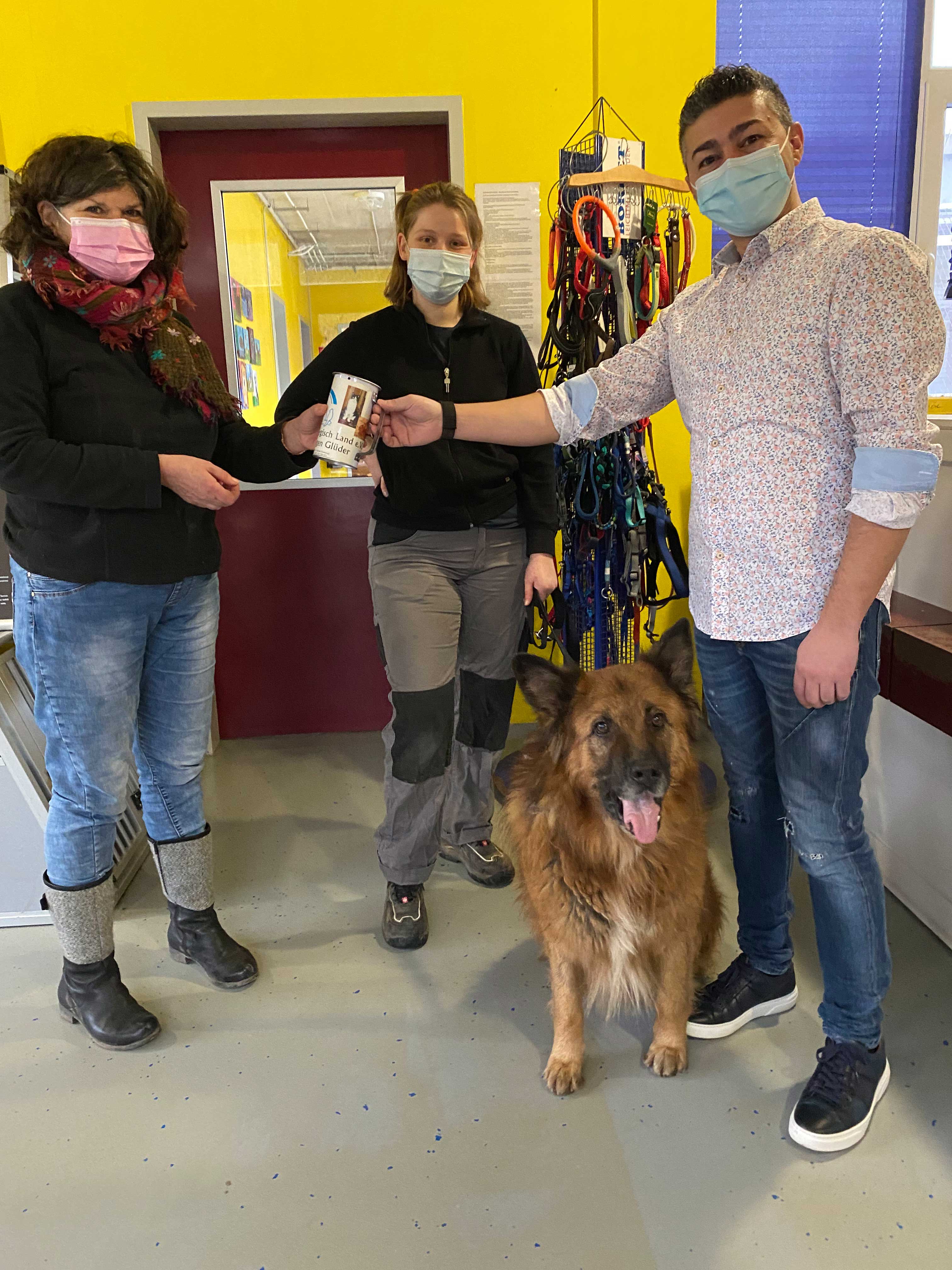 17.12.2021

Christmas greetings

The entire Felix team wishes you and your families Merry Christmas and a pleasant transition into the New Year.

We will use the days between the holidays as an opportunity and take a vacation. In the period from 24.12.2021 to 31.12.2021 we have company vacations. From 03 January 2022 we will be available again as usual.


From 03 to 07 January 2022 we will have inventory, so shipping will be as usual again starting January 10th.

Stay healthy,

Your Felix team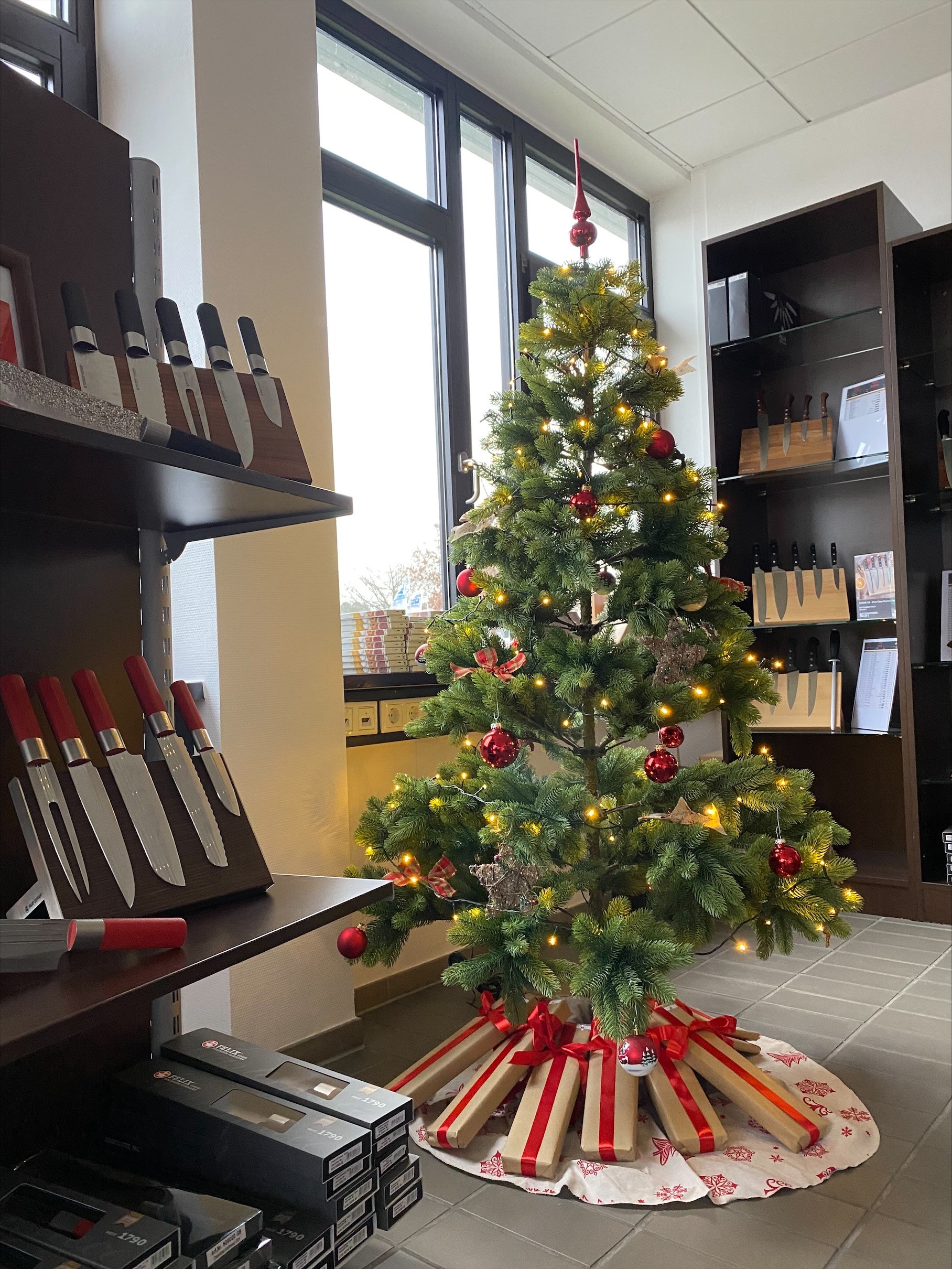 02.11.2021

Grand opening of the Galeria in Frankfurt

On 27.10.2021 was the grand opening of Galeria in Frankfurt and we were part of it!

Our knives are now also available for purchase at Galeria in Frankfurt at a sales area of 30,000 sqm!

We are very happy to be a part of it and have also enjoyed the evening with glitz and glamor very much.




Photo: galeria.de
27.10.2021

New opening hours for our factory outlet!

From 01 November 2021 our factory outlet has new opening hours for you:

Monday to Thursday: 08:00-16:00 h

Friday: 08:00-14:00

Every 1st and 3rd Saturday of the month: 10:00-14:00 o'clock

We are looking forward to your visit!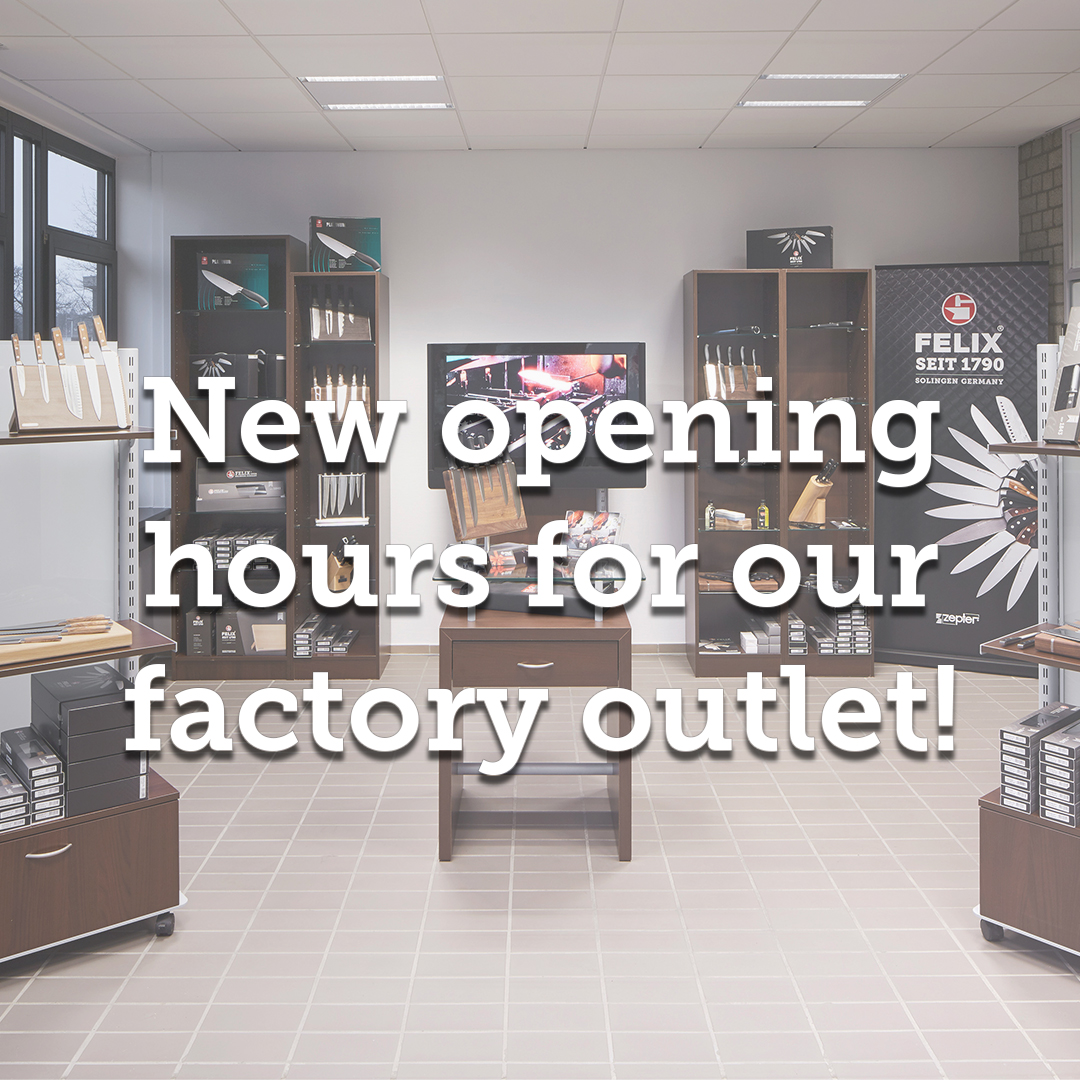 11.10.2021

We are part of the MesserGabelScherenMarkt 2021!

We are very pleased that this year the MesserGabelScherenMarkt in the historic drop forge Hendrichs takes place again and that we are a part of it.

On Saturday the 06.11. and Sunday the 07.11. we are from 10-18 clock for you on site.
Our booth will be equipped again with great products as well as special prices this year.
We are looking forward to your visit!

Due to the Corona regulations, the 3G rule and masks are mandatory.
The number of visitors is limited this year - secure your place directly in the ticket store.
17.08.2021

Knife Day 24.08.2021

Save the date 24.08.2021 from 8-18 clock in the Factory Outlet

We celebrate the Day of the Knife, probably the biggest day at Felix! In our factory outlet you will receive 30% off 1A merchandise for this occasion. Feel free to bring your favorite knives for a free sharpening!


Do you have any questions about the Horl roller sharpener? On site you can ask the Horl staff & try it out yourself.
For all those who can't be there, there is also a 30% discount in the online store with the code: knifeday30
*excluded are the Horl articles & the offers

07.07.2021

This is Lothar Scheuing!

He is on the road for us as a sales representative in the Baden-Württemberg area. Like us, he loves our handmade kitchen knives and is fully behind the Felix brand.

With his sample bag, he travels the whole area, showing and explaining to customers or even interested parties in his open & cordial way what makes a Felix knife.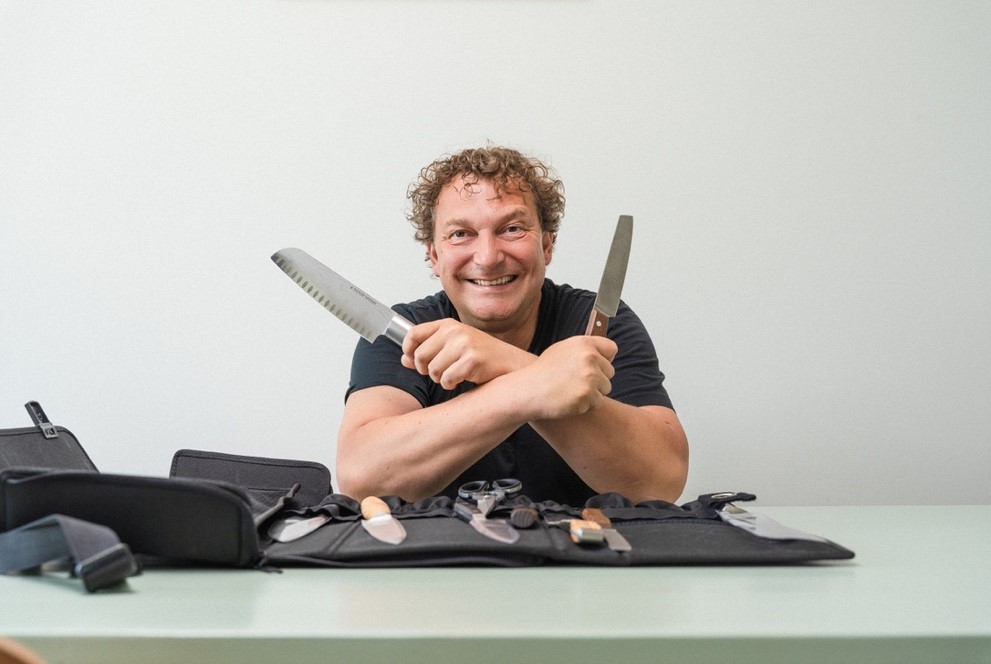 18.06.2021

We are open!

We are open! ❤️

➡️ The familiar rules continue to apply: Mask obligation & disinfection

-

Opening hours:

Monday, Tuesday & Thursday: 8am-4pm.

Wednesday & Friday: 8-18.00 h

Open every 1st Saturday of the month from 10-14!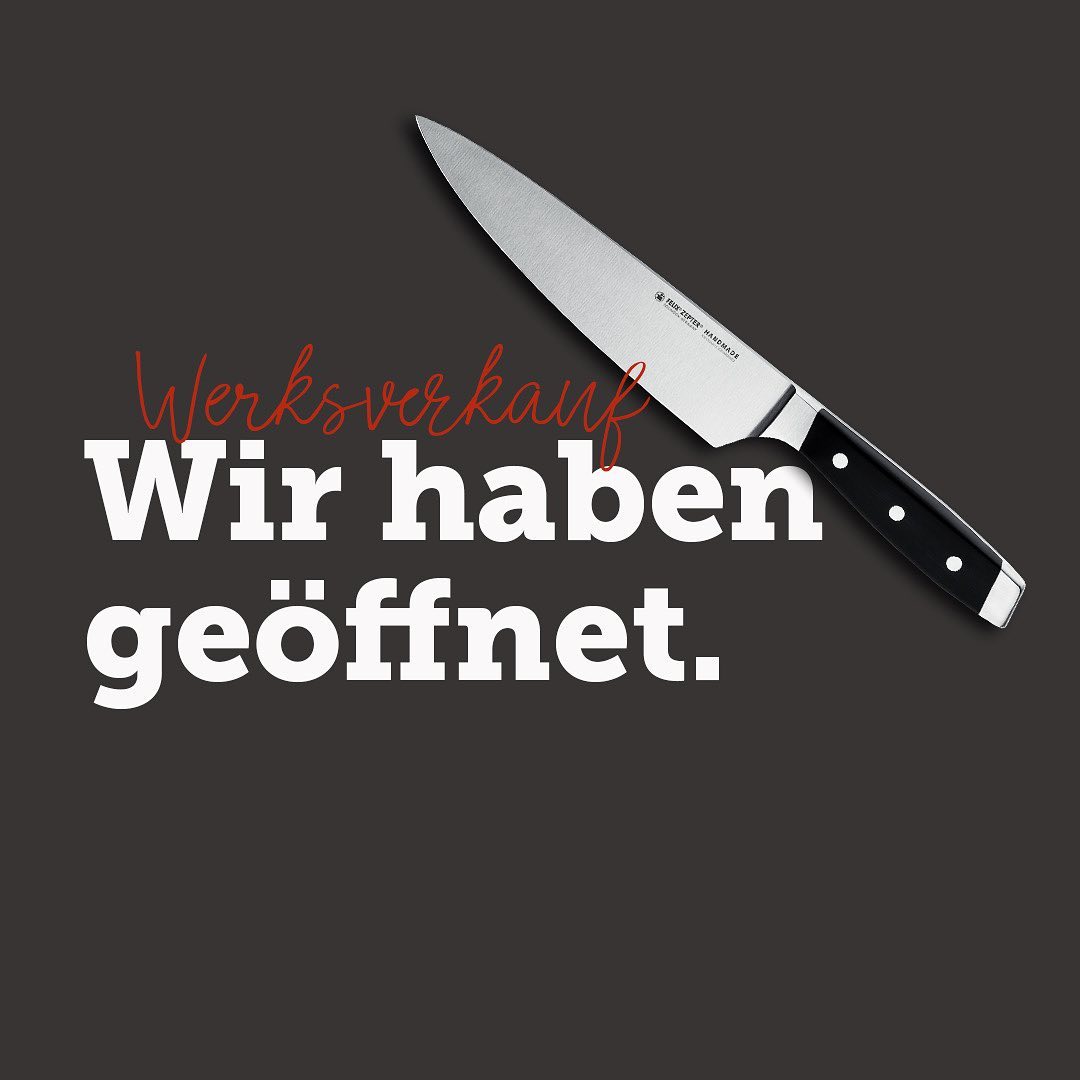 26.05.2021

Click & Meet in unserem Werksverkauf

Click & Meet

We open our factory outlet again for you! ❤️ All info: ⬇️⬇️⬇️

➡️ Application of the 3-G rule:
We are allowed to receive the following persons at our facility if it can be proven by an appropriate document:
- Vaccinated (complete vaccination for min. 14 days).
- Recovered (min. 28 days, max. 6 months)
- Tested (test not older than 48h).

➡️ The familiar rules continue to apply: Mask obligation, disinfection, filling out the contact form, etc.

➡️ Appointments via info@felix-solingen.com or via the phone: 0212 - 23140 300

We are insanely looking forward to seeing you!
Your Felix Team!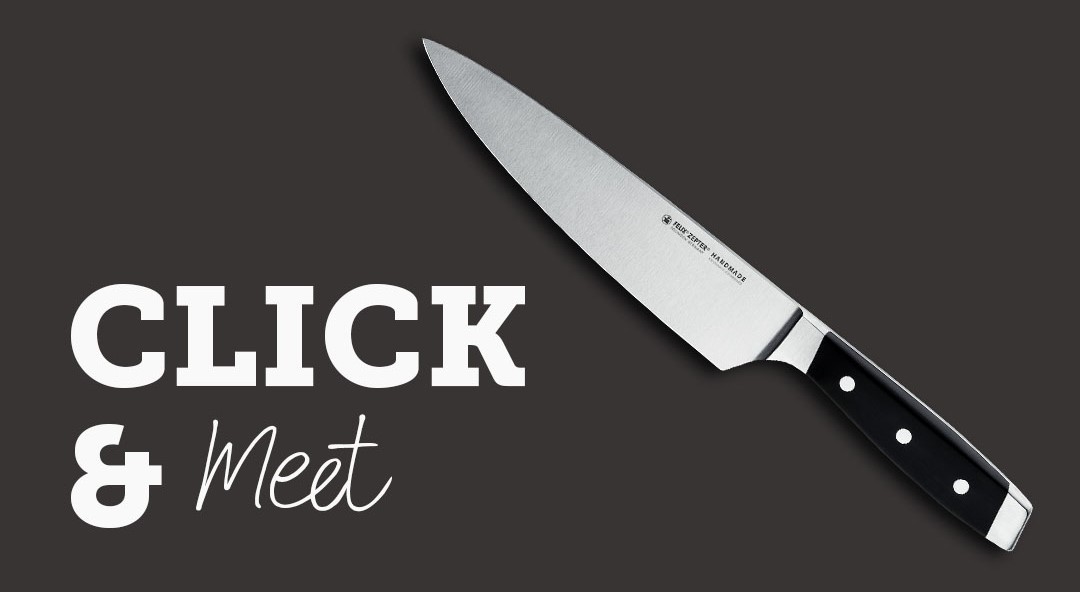 08.02.2021

Our new catalog

We are proud to show you our new catalog today!

Here you can download our new catalog: https://www.felix-solingen.de/Medien/

Simply select the desired language in the left navigation and download.

We would also be happy to send you a printed copy of the catalog by mail.
If you are interested, please send us an e-mail with the subject "catalog" to info@felix-solingen.com.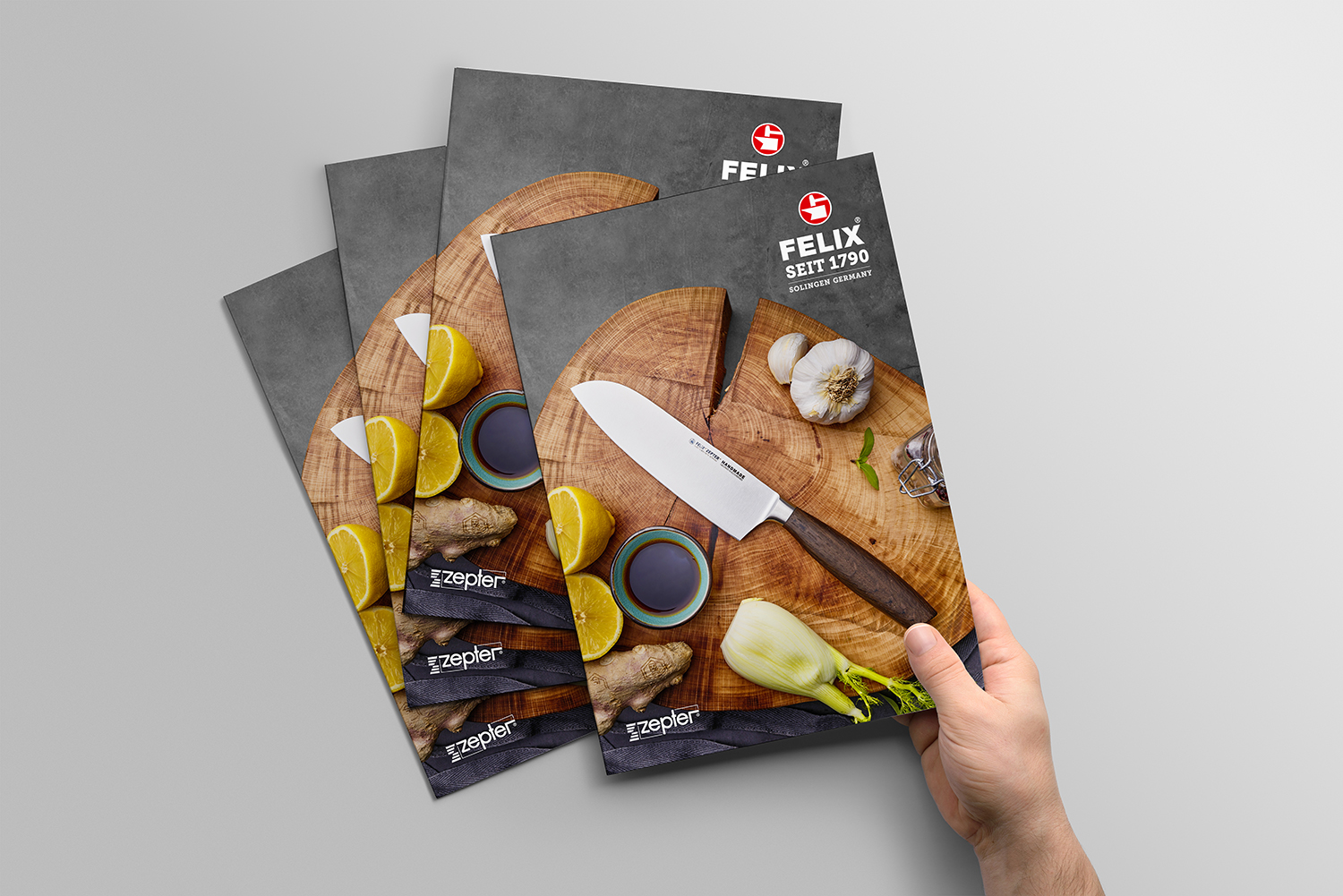 02.12.2020

Weihnachtsverkauf

Are you still missing a sharp present or do you just want to browse?

Then secure a 20% Christmas discount in our factory outlet. Here you will find the entire range of products and the odd bargain.

We have also put together special gift sets for you! We would also be happy to wrap your gifts.




28.11 | 05.12 | 12.12 | (open from 10 -06 p.m.)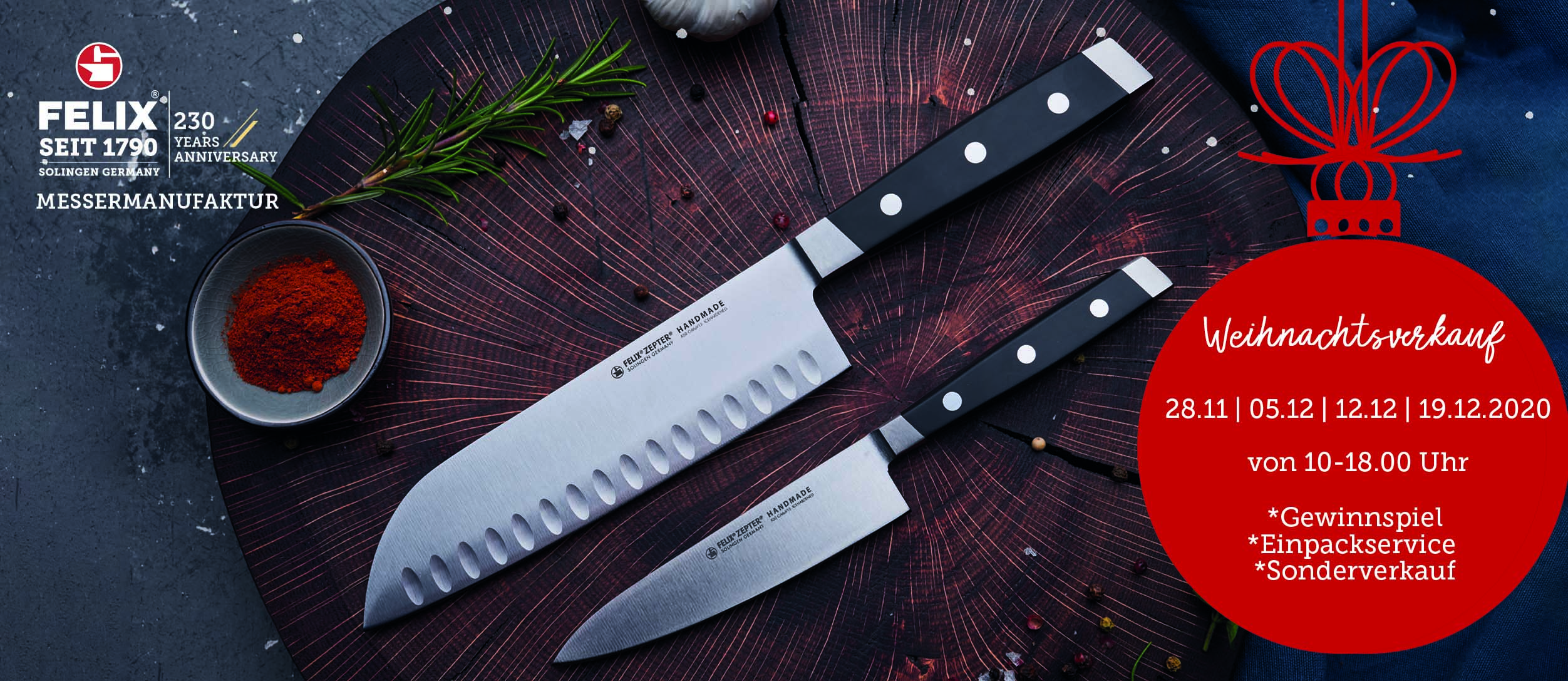 20.07.2020

Company holidays from 20.07-31.07.2020

Dear customers,

our production is on vacation from 20.07-31.07.2020.

But don't worry, the administration and the dispatch department will be there for you during this time.

Your Felix Team!
08.06.2020

New opening hours at the Factory Outlet

Note for our customers:

NEW: from now on we have opened our Factory Outlet for you every 1st Saturday of the month from 10.00 to 14.00 o'clock!

Your Felix Team.
06.05.2020

Our factory outlet is open!

As of today, our factory outlet in Solingen is open for you again at the usual times, of course in compliance with the prescribed hygiene measures!

Deliveries remain free of charge! We are looking forward to your visit!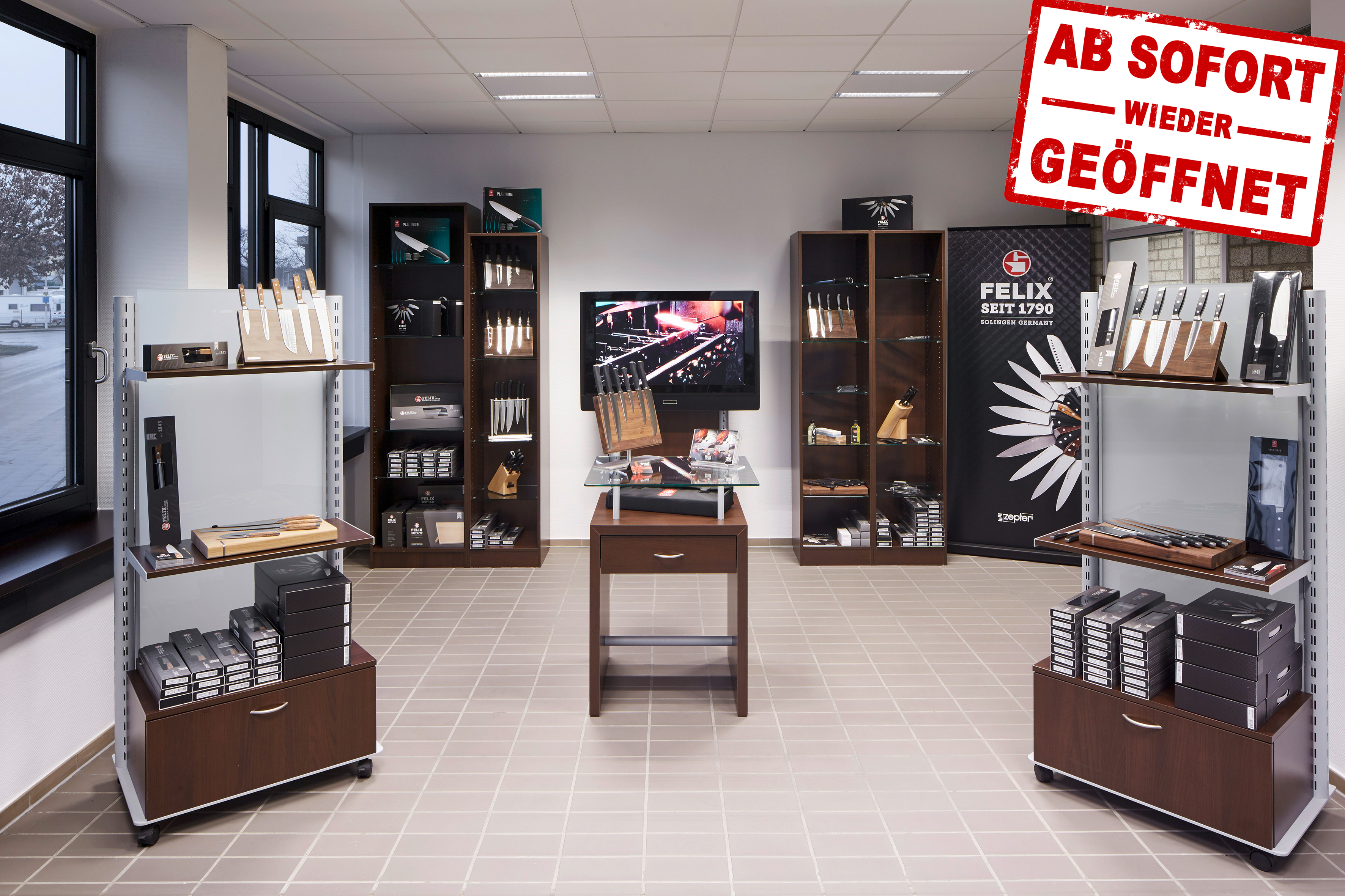 16.03.2020

FACTORY OUTLET CLOSED

Note for our customers - for current reasons

We would also like to contribute to the fact that you can stay at home. Therefore our factory outlet will be closed with immediate effect. Until further notice, the discount code "GESUND20" will give you 20% discount on your purchase, and free delivery!

We will be pleased to continue to be at your disposal by telephone at +49 (0) 212 - 23140-300.

Stay healthy!

Your Felix Team
28.02.2020

Ambiente 2020

Not only our new stand, which we showed for the first time at Ambiente 2020, was well received. But also our new products were a great success!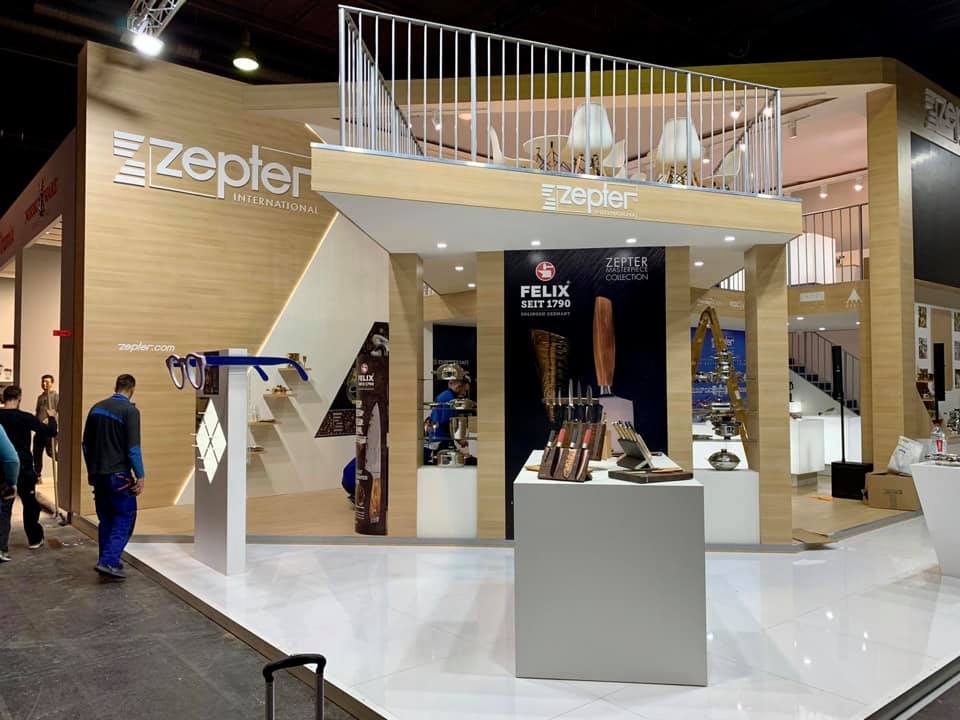 21.01.2020

Messen 2020

Are you ready? Last year we were able to welcome many visitors at the trade fairs. Were you there too? If so, we invite you to visit us again this year - and if not, we invite you even more! Take the opportunity and get first-hand information! Visit our stand and ask us your questions. We will be happy to answer them and show you our products and innovations.

AMBIENTE - Frankfurt February 07 - 11, 2020

Hall 3.0 Booth D80

INTERGASTRA - Stuttgart February 15 - 19, 2020

Hall 5 Booth A37

INTERNORGA - Hamburg March 13 - 17, 2020

Hall A4 Booth 217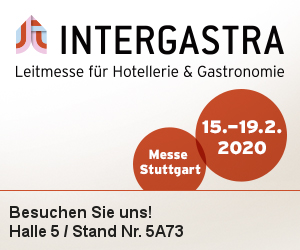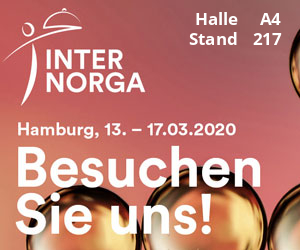 13.12.2019

We are on holiday/ inventory

We are on holidays/ inventory from December 23 - January 10,2020 we are back on January 13,2020 starting the shipping then and also the sales in our Factory Outlet. Thank you very much!
02.12.2019

Our advent sale

Every year again...you will find special offers at the Felix Christmas Sales in our Outlet Shop. Up to 60% discount on second grade are waiting for you. Find gifts and enjoy free Glühwein, tea, cocoa and biscuits! Shall we pack your gifts- please ask for that. There is also an Advent calendar with a price hidden behind each door.

Dates:

30.11 | 07.12 | 14.12 | 21.12

21.10.2019

Messer Gabel Scheren Markt 2019 steht vor der Tür!

Also this year we are pleased to welcome you at the 19th Messer Gabel Scheren Markt in the historic drop forge Hendrichs. On Saturday 9.11 as well as Sunday 10.11.2019 we will be there for you from 10-18 o'clock. Our special prices will inspire you - you can be curious!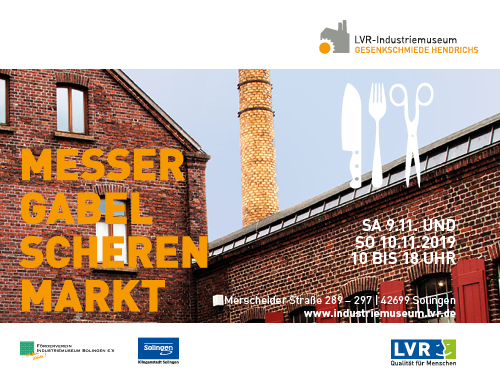 04.09.2019

From now on: FREE delivery

NEW: From now on free delivery within, as well as outside of Germany!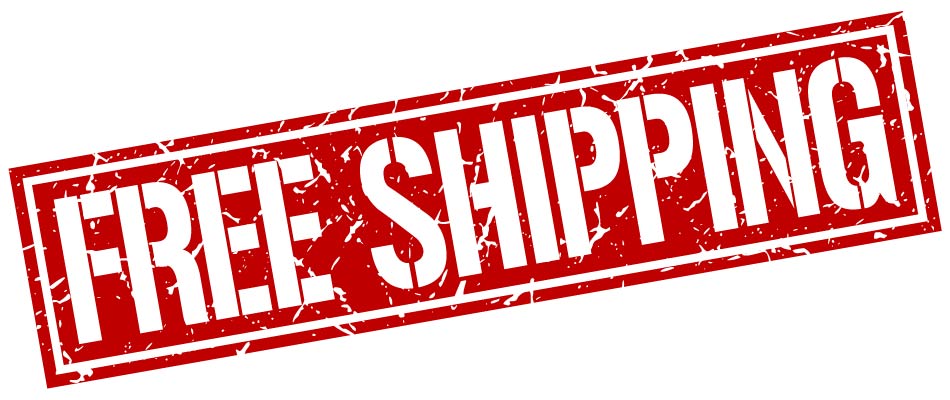 27.08.2019

We are looking forward to the Grill Gut 2019!




For the first time you will find us at the Grill Gut in Bremen! Let yourself be inspired by our new products in a relaxed atmosphere and visit our stand! We look forward to seeing you!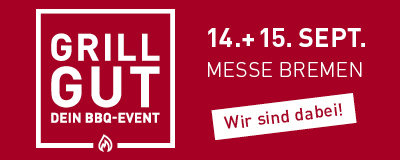 18.07.2019

Attention! Changed opening hours of the factory outlet!




Attention changed opening hours of the factory outlet from 19.06. - 14.08.2019!

OPENING HOURS:
Monday, Tuesday and Thursday:
08.00 a.m. – 04.00 p.m.

Wednesday:

Friday:

08.00 a.m. – 04.00 p.m

08.00 a.m. – 02.00 p.m.

Saturday, Sunday and bridge day:
closed
12.06.2019

Felix Summer Festival 2019!


Don't miss our Felix Summer Festival with exclusive insights behind the scenes!
Experience a great day with us with fun for Young and Old!

It awaits you:

- Guided tours
- Special sale %
- Free sharpening service
- Barbeque
- Frits & Frozen Yoghurt by Frittenwerk
- Cold / warm drinks plus wine from Kalkbödele (Baden)
- Children's bouncy castle
- Hand smith
- Free cotton candy
- Wheel of Fortune
- Autograph session Miss Zöpfchen (Solingen)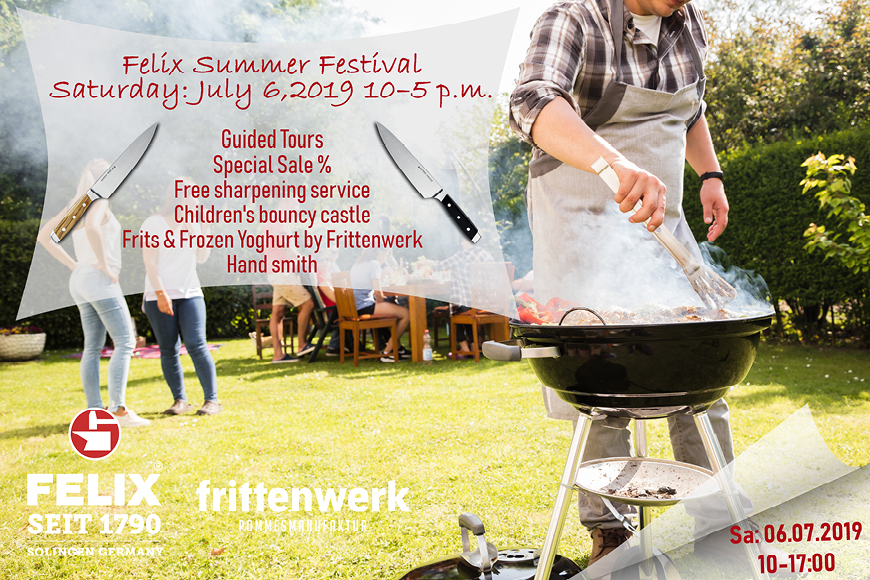 06.02.2019

Artikel im »Bergischen Unternehmer«

In the magazine »der Bergische Unternehmer« 01/2019 you will find an article about Felix Solingen GmbH, the knife manufacturer.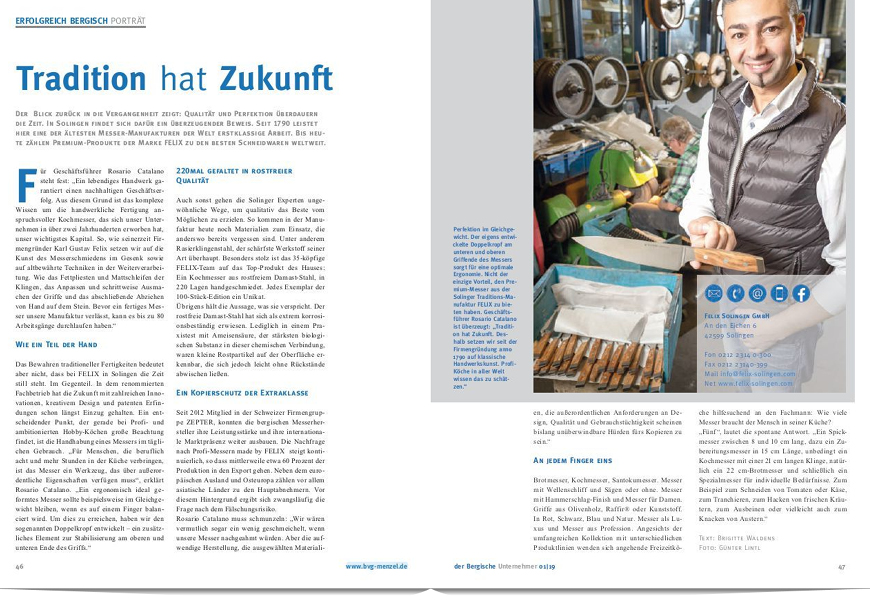 01.01.2019

Ambiente und Internorga – Besuchen Sie uns!




Let us inspire you with our new products and visit us at the upcoming trade fairs in Frankfurt and Hamburg. The Felix Team is looking forward to welcoming you!


01.12.2017

Großer Adventsverkauf im Dezember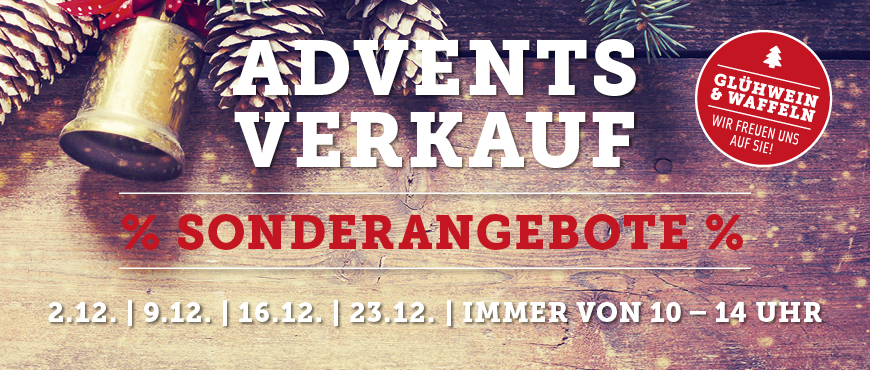 01.10.2017

Wir freuen uns auf den Messer-Gabel-Scheren-Markt 2017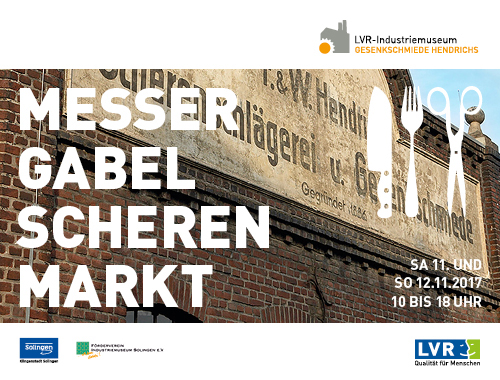 Auch in diesem Jahr freuen wir uns, Sie auf dem 17. MesserGabelScherenMarkt in der historischen Gesenkschmiede Hendrichs begrüßen zu dürfen.
Am Samstag (11.11.2017) und Sonntag (12.11.2017) öffnet das LVR-Industriemuseum von 10 bis 18 Uhr seine Pforten. Unsere Neuheiten werden Sie begeistern – Sie können gespannt sein!
03.07.2017

Artikel zu unserem Sommerfest im Solinger Tageblatt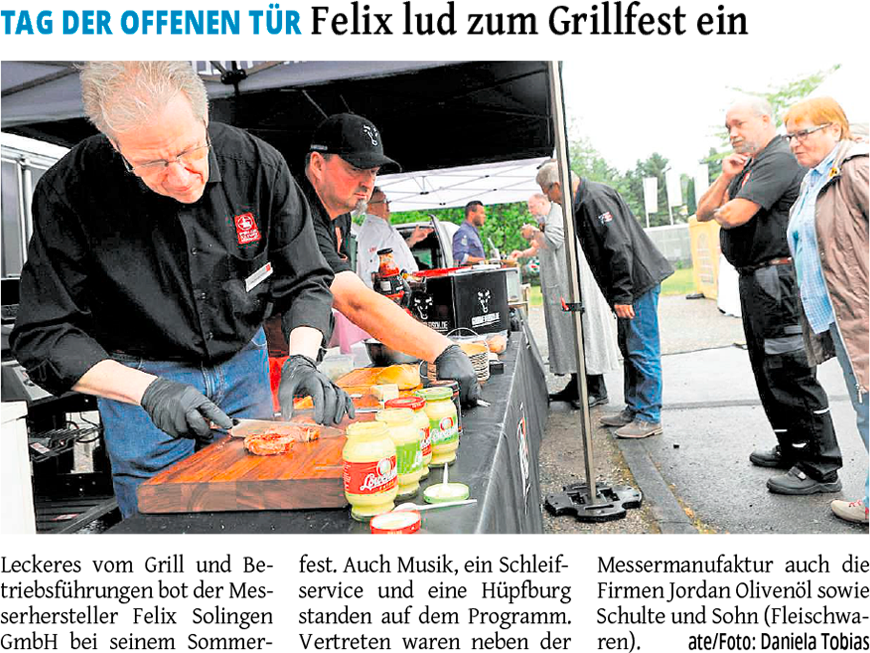 05.04.2017

Artikel im Fachmagazin »stil & markt«




In der »stil & markt«, dem Fachmagazin für Tisch & Küche, Geschenke & Lifestyle, ist ein Artikel über unsere neue Messer-Serie »Lady's Line« erschienen.

06.03.2017

Felix in der South China Morning Post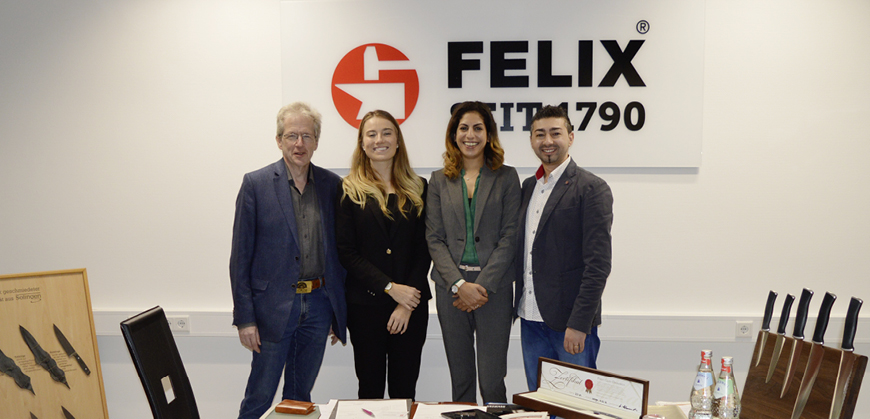 20.09.2016

Messe Shanghai vom 20.09–22.09.2016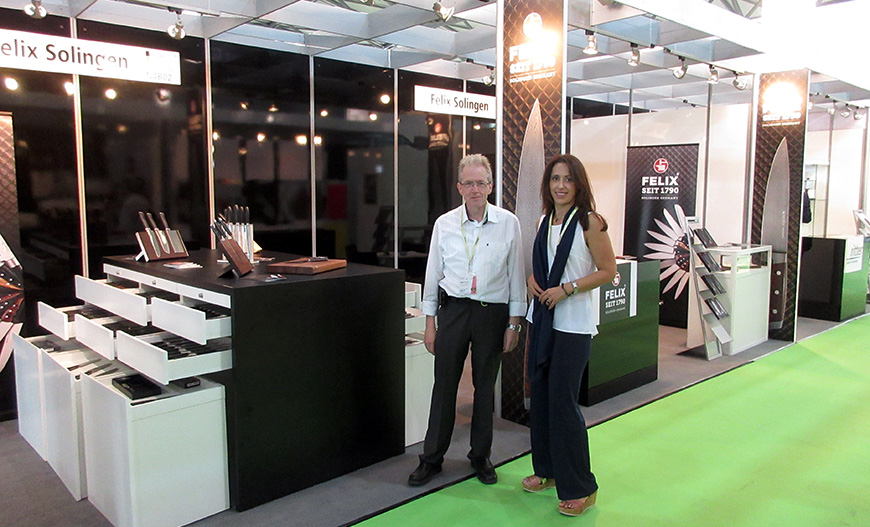 Heute, am 20.09.2016, startet in Shanghai die Interior Lifestyle China.

Neben unserem bewehrten Schneidwarensortiment werden – an unserem Stand in Halle N4B02 – exklusive Neuprodukte und Innovationen aus dem Hause Felix Solingen präsentiert.

05.09.2016

Neueröffnung des Felix Factory Outlets


Seit heute erstrahlt unser Factory Outlet in neuem Glanz.
Natürlich erhalten Sie auch nach dem Total-Umbau weiterhin 30% Rabatt auf unsere 1A Ware.
Ein Besuch lohnt sich aber nicht nur aufgrund der extrem günstigen Preise.


| | |
| --- | --- |
| Montag, Dienstag, Donnerstag: | 08.00 bis 16.00 Uhr |
| Mittwoch und Freitag: | 08.00 bis 18.00 Uhr |
| Samstag und Sonntag: | geschlossen |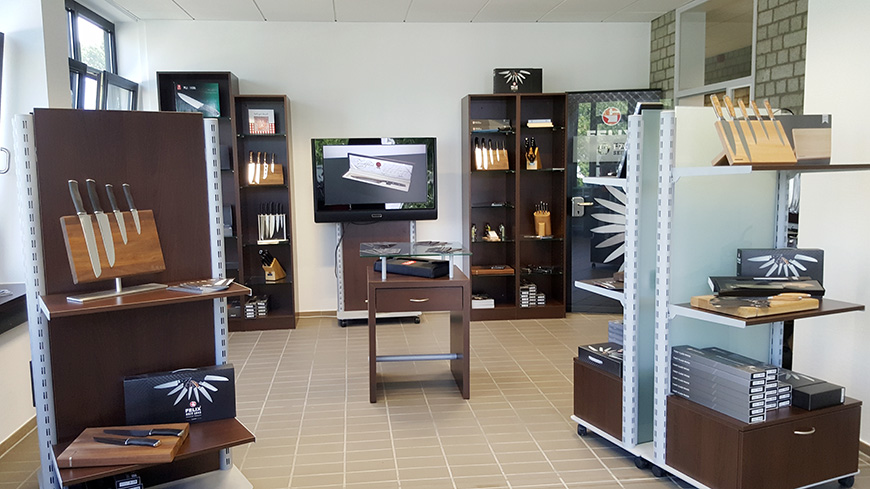 04.08.2016

Der Werksverkauf bleibt bis 15. Juli geschlossen.

Aufgrund von Umbauarbeiten bleibt unser Werksverkauf bis 05. September geschlossen.
Wir bitten um Ihr Verständnis.
16.06.2016

Das Sortiment von Felix Solingen bei Westwingnow!

Bei Westwingnow finden Sie besondere Highlights aus unserem aktuellen Sorment.
Hier geht's zum shop.

10.06.2016

Besuchen Sie uns auf dem Messer-Gabel-Scheren-Markt

Auch in diesem Jahr lädt das Solinger Industriemuseum zum jährlichen Messer-Gabel-Scheren-Markt. Vom 5. und 6. November 2016 findet im historischen Ambiente der Gesenkschmiede Hendrichs der "schärfste Markt der Welt" statt. Auch wir sind natürlich mit unserem Stand dabei und freuen uns auf Ihren Besuch.

Weitere Informationen bekommen Sie auf der Internetseite des LVR-Industriemuseums.
Hier finden Sie auch diesen interessanten Image-Film über den Markt.
25.05.2016

Der Werksverkauf bleibt von Donnerstag bis Samstag geschlossen.

Am Freitag (27.05.2016) und Samstag (28.05.2016) bleibt unser Werksverkauf geschlossen.
Wir bitten um Ihr Verständnis.
01.04.2016

KLASSE, KOCHEN! Besuch der "Miniköche" bei Felix Solingen


Einige Schüler des Konrad Duden Gymnasiums in Wesel zusammen mit einigen "Miniköchen" sowie deren Eltern, wollten doch einmal sehen, wie so ein Messer überhaupt entsteht.
Bei einer Werksführung hatten Sie einen direkten Einblick in die vielfältigen Fertigungsschritte einer Messerproduktion.
An diesem Tag wurde nicht nur für das leibliche Wohl der Besucher gesorgt, sie sahen auch, dass die Messer bei der Fa. Felix tatsächlich von Hand hergestellt werden. An den unterschiedlichsten Produktionsstationen konnten die Besucher nicht nur Fragen zum Produkt stellen, sondern sich auch direkt von den hervorragenden handwerklichen Fertigkeiten der Produktionsmitarbeiter überzeugen.
"Wir arbeiten schon lange mit den Felix Messern, aber man macht sich überhaupt keine Gedanken, wie solche Messer eigentlich hergestellt werden." Das war nur eine der Aussagen der kleinen Köche.
Die "kleinen" und "großen" Köche hatten einen interessanten Vormittag und freuen sich auf die nächsten Kochevents.
Weitere Infos unter: www.klasse-kochen.de

10.12.2015

Klasse, Kochen!


Ideenwettbewerb rund um das Thema ausgewogene Ernährung.

Das Konrad-Duden-Gymnasium in Wesel hat im Rahmen des Wettbewerbs KLASSE, KOCHEN! eine neue Lernküche gewonnen, die heute gemeinsam mit TV-Koch Tim Mälzer eingeweiht wurde. Die Schüler-Kochaktion ist die Krönung und der Abschluss der Wettbewerbsrunde 2012/2013, zu der das Bundesministerium für Ernährung und Landwirtschaft (BMEL), Tim Mälzer und die Bertelsmann Stiftung gemeinsam mit dem Küchenhersteller Nolte aufgerufen hatte.


Endlich war es nun soweit.

Heute, anlässlich der Einweihungsfeier durften einige Schüler der Koch AG unter der Leitung von Frau Sabine Schwarz-Schellewald zusammen mit dem TV-Koch Tim Mälzer kochen. Alle waren ganz aufgeregt und natürlich sehr stolz. Man hörte immer wieder "Tim Mälzer kommt zu uns an die Schule".

Da die Schule mehr als 1.100 Schüler hat, musste leider das Losglück entscheiden. Es durften zwar nicht alle mit kochen, essen jedoch gab es reichlich! Neben Sponsoren für Lebensmittel, Getränke, Kochschürzen etc. war auch die Firma Felix eine der ältesten Messermanufakturen in Solingen zur Einweihungsfeier eingeladen. Die "kleinen" und "großen" Köche freuen sich mit den Messern zu arbeiten und dass sie kochen können, haben Sie heute mal wieder bewiesen. Ganz tolle Kreationen. Uns jedenfalls hat es ganz hervorragend geschmeckt!

Weitere infos unter www.klasse-kochen.de
01.11.2015

Messer Gabel Scheren Markt 2015
27.10.2015

Besuch des Lions Club Solingen bei der Messermanufaktur Felix

Einen interessanten Nachmittag hatten die Mitglieder des Lions Club Solingen bei einem Besuch der Gesenkschmiede Julius Kirschner & Sohn und der Felix Messermanufaktur in Solingen. Unter dem Motto "Wo alles beginnt" stand zunächst der Besuch bei der Schmiede auf dem Programm. Dort, wo auf extrem hohem Niveau der Schmiedeprozess der hochwertigen Solinger Messer erfolgt.

Hier werden die Messer in einem Stück im Gesenk geschmiedet und später eisgehärtet. "Ein erwärmter Rohling, der schon in etwa die Form bzw. die Größe des späteren Schmiedeteils hat, wird in das Untergesenk gelegt. Von oben schlägt das Obergesenk auf den Rohling und formt ihn zum gewünschten Schmiedestück. Die Form des Schmiedestücks ist als Negativ im Ober- bzw. Untergesenk eingebracht."





Weiter ging es dann zur Felix Messermanufaktur in Solingen. Dort werden die geschmiedeten Rohlinge in ca. 45 weiteren Arbeitsprozessen so verarbeitet, dass am Ende ein Messer mit perfekter Funktion und ausgewogener Balance entsteht. Die meisten dieser Arbeitsgänge erfolgen per Hand. Selbst die Griffe der geschmiedeten Messer werden von Hand angepasst. Speziell die Serie First Class Wood besticht durch Ihre besondere Ausstrahlung. Hier ist der Griff aus Olivenholz ein absoluter Eyecatcher.




FIRST CLASS wood Brotmesser 26 cm ital. Form
Artikelnummer: 833826 GB
139,90 € *


27.08.2015

Welche Messer benötigt man wirklich?

Diese Frage beantwortet Ferdi Özmen, Leiter der Fertigung in der Messermanufaktur Felix Solingen, im Interview mit dem magazin roland insider. Zum Artikel
Quelle: Roland Insider – Das Magazin (Andreas Tenhafen - Pronomen Köln)

19.07.2015

CHEFS TROPHY AUSBILDUNG

Zwei spannende Tage mit hohem Kreativpotenzial verlebte das Netzwerk der CHEFS TROPHY AUSBILDUNG bei der iSi Deutschland GmbH in Solingen. Ein Besuch in der Felix Messermanufaktur in Solingen und ein Seminar rund um Parmigiano Reggiano standen ebenso auf dem Programm wie ein Kreativ-Workshop im iSi Culinarium unter Einsatz der iSi Whips. Bei der Zubereitung des leckeren Menüs kamen auch Produkte von Herba Cuisine zum Einsatz. Eine rundum gelungene Sache.
Quelle/Fotos: Frau Sabine Romeis, Chefredakteurin "chefs"
16.06.2015

Felix Solingen jetzt auch bei Westwing erhältlich

Unsere exklusiven Produkte sind jetzt auch bei der Firma Westwing erhältlich.
Schauen Sie rein, es lohnt sich
21.05.2015

News

FELIX Solingen knives, produced by FELIX Solingen GmbH, Solingen – Germany, carry a 5-Year Limited Warranty against manufacturing defects. Under this warranty, FELIX Solingen GmbH will repair or replace any product we find to be defective in its original material or construction for a period of five years from the date of purchase.

This limited warranty does not cover normal signs of wear, wood handles, rust, or damage/breakage due to improper use. To receive warranty repair or replacement, the owner must send the product to be evaluated by FELIX Solingen GmbH, Solingen - Germany. In addition to the provisions of this warranty, you may also have other rights that can vary by state. No other warranties are implied or expressed other than what is specifically stated here.
01.05.2015

Jetzt NEU:

First Class DAMASKUS mit Schlangenholzgriff, Kochmesser 21 cm 200 Lagen Damaststahl, geschmiedet, ein absoluter Eyecatcher
01.04.2015

Factory Outlet

Seit 02.01.2015 ist unser Factory Outlet für Sie geöffnet. Schauen Sie vorbei, stöbern Sie in unserem Messer-Sortiment. Ob Produktneuheiten, Klassiker oder auch Auslaufartikel – alles was Sie zum Schneiden brauchen.
01.02.2015

Internorga

Die diesjährige Messe findet vom 13. bis 18. März 2015 in den Hamburger Messehallen statt. Besuchen Sie uns in Halle A4/Stand 217.
01.01.2015

Ambiente in Frankfurt

Wer mit Leidenschaft kocht … braucht ein mit Leidenschaft gefertigtes Messer! Unter diesem Motto laden wir Sie herzlich zur Ambiente 2015 ein. Lassen Sie sich von unseren Neuheiten begeistern und besuchen Sie uns in Halle: 3.0 Stand: A10.
News
Today is the so-called...

Diesen Samstag hat unser...

Find one of three hidden...

This week we handed over...

The entire Felix team...